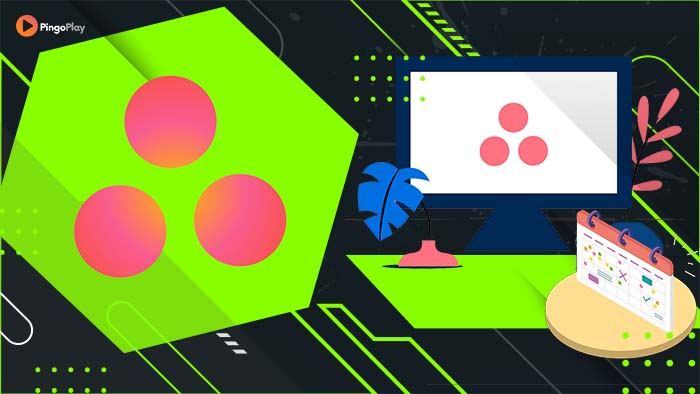 Who doesn't know any team's success lies in its effective participation? But it is shockingly surprising what research shows? Aren't you curious minds quizzing to know about the research? Well, then read this article to the end.
Hi, my name is Jason, and today we're going to go through the list of the 5 Reasons You Need To Use Asana.
On my site, you'll find many articles to help you find the best tools for your business.
Let's get started!
Okay, the research actually shows the worker spends more than 49% of their day on the "work about work. They answer emails and internal messages, manage your workflow and projects, and get status updates on projects. Well, these activities actually slow you down and take time away. So, having the right tools at your disposal is a top-notch step that can take you in the perfect direction.
If you have a sized team and looking for a fantastic web-based project management tool and task manager, my #1 recommended tool is Asana. Asana is a perfect work management tool. Thousands of companies got their hands on it. Asana will help you drive real impact for your team and organization.
The first reason you should seize this tool is that it readily Replaces Internal Emails. Emails have played and still play as the cornerstone of every organization. Weren't you vanquished on that day when you had several emails in your inbox which contained so many individual questions or maybe even tasks that squeezed you to switch your focus quickly to reply to each of them? Trust me; it drains your efficiency and output in the process. Asana brings an end to that.
Asana can just break down those emails into distinct Asana tasks with multiple points. IN that way, Asana helps you mark it as complete once you have finished before moving on to the next one. Well, the best part is that even someone else could even do that task. You may invite teammates to take on the jobs and assign deadlines to set priorities.
How easy would it be for a new employee to completely compose into a new work environment and reach maximum efficiency with Asana? Yes, it would be hard but using the asana onboarding process gives you a smooth transition in less time. You can easily create a project and develop sections like company policies, how-to tutorials, FAQs, etc. Further, you can make it easier for the new employee by filling it up with all the vital information and clear instructions that the new employee might find helpful. You can ask even your experienced teammates to provide their feedback on the same. If you save that template for your future employees, your work is even reduced.
Well, to achieve a common goal is building up a strong foundation like collaboration. Knowledge sharing is one of the principal reasons for that. Creating a project in Asana to exchange ideas, skills, and expertise has become a lot easier. So exchanging ideas, articles, videos, podcasts, any other pertinent information can be put into productivity from your peers to your organization. Asana provides you with the function to tag specific people using @[name]. This helps you whenever you want to share something that is only valuable to them or might be even for some high-priority information.
Well, the next reason is Asana acts like a content calendar for you. How good would that be if an app could organize your to-do list by workflow, priority, or maybe by the due date? That would be quite interesting. Asana is the perfect tool to manage your blog content production and keep an eye on the deadline. Asana's editorial calendar template helps you to start this.
You can easily divide it into sections you would like to write about like business, technology, health, productivity, etc. Assign them to your team writers, and set a target date. Don't forget to add specific titles to each of them. Interestingly if your curious writers pop up with brainstorming ideas, they can pitch it up and wait for your assent before they start wrapping them. To make the communications even better, Asana shows the content stage, particularly like not drafted, in review, published, waiting for approval, etc. This can provide much more transparency.
Asana is actually easygoing. One of the favourite reasons to love Asana is the flexibility and versatility that it provides. Asana is an instrument that can work with you in whatever state you're in. If you already have a dialled workflow and process, you can easily configure Asana to execute your existing strategy in the best way possible. Asana's flexibility and bulk editing choices work with you. Asana is constantly improving, making it another reason to take up this tool with you.
It might be more creative if you follow some cues along with unique features provided by Asana.
You could capture almost everything. Well, sometimes the best ideas come when we are not prepared, so if you want to pitch it up with your boss, simply add it to your to-do list. This reduces the reliance on human memory.
Make lists, lists, and more lists. Well, it is time to say bye-bye to the written to-do list. In this way, you can open the to-do list that's important to the work you're doing right now, which helps you to focus on what you need to get done.
 Make it actionable. You cannot miss important work and get buried by messing up your to-do list by storing thoughts or goals.
 You should come up with the verbs first. Starting to-dos with a verb will contact you to know precisely what each to-do is about.
Don't forget to prioritize your to-dos. Well, this is important. It's relevant to know which of your to-dos are most important.
Start your day with easy work, it can boost your productivity.
Hit your deadlines. If your essential work has to mean much, they have to be finished on the right day.
Breaking extensive works into smaller tasks will be critical to your project's success.
Turning off a notification with Asana is also a smart move to get into a flow and do your work without delay.
Remember to triage your list at the end of the day.
It is equally important to track down what you don't need to do. Make sure that you are not sinking time into unimportant work.
Collaborate on one platform. This increases clarity to the projects. Naturally, I think that with strategy the team can know what to do, why it matters, and how the project is going.
Look at which projects you are dragging. Asking why you're delaying can help you be more methodical and get rid of those stragglers
Don't forget to celebrate your progress. You might have seen the unicorns and yetis fly across your screen when you mark a to-do complete in Asana.
Generate separate lists in the same place.
Easy to understand with fun, provide flexibility, robust features, Productivity Powerhouse, and what more could you ask or need?
Dropbox, Pinterest, Airbnb, Deloitte have already grabbed their hand on this powerful tool to make things simpler. You can put together these ideas, which will help you jack up your productivity, or use them as inspiration to create your Asana projects.
Although it has many team features, you can also use it for your personal goals. Asana has made it possible to view individual tasks in one place. It can juggle your work's building blocks.
So, what do you think? Will you take this powerful tool for your team? Tell me in the comments!
You'll find plenty of articles on the site to help you manage and organise your business!
I remind you that by clicking on this link you will find all the information and discounts just for you.
See you in the next article!