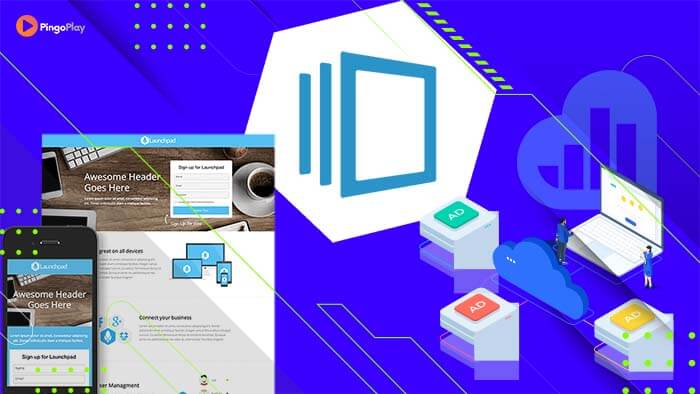 The effectiveness of a marketing team is not only determined by the talent of its components, but also by the marketing tools they use to improve their productivity.
Hi, my name is Jason and today we're going to know some characteristics of two outstanding applications for eCommerce: Instapage and Kissmetrics, what is each one for, pros and cons, and last but not least, the cost they have.
On my website you'll find lots of articles to help you find the best tools for your business.
Let's get started!
What is Instapage?
Instapage is an application that allows us to create landing pages without having to contact another company due to how easy it is to use and it has many other features that we will see below, which make it an excellent eCommerce tool.
This is a tool that is characterized by its speed and simplicity. You don't need to have deep computer knowledge to get a good landing page, in less than 10 minutes you can create one by using the several templates at your disposal.
You can also add multimedia content easily, such as photos and videos that may not be missing on your new page. All this is possible thanks to Instablock, a drag and drop editor that allows you to add items and multimedia content with great ease while keeping your landing page looking professional. And if you want to start from scratch with a blank canvas, you will have more than 5000 fonts at your disposal and hundreds of thousands images.
And when it comes to generating Leads, Instapage incorporates a form builder with all the fields and elements you need such as check boxes, radio buttons and free text fields, and you even have the possibility of creating personalized messages for those users who complete the form. And if you need more complex forms, you can also create multi-step forms.
Every time you generate a Lead, you will be notified through your email and it will appear on your dashboard so you can follow up on them. Instapage will also send those Leads to your CRM or the automation tool that you use, but that information will never remain on the tool's servers, in this way, both user confidentiality and compliance with data protection law are ensured.
Another very advantageous feature that Instapage has is the possibility of introducing A/B and multivariate tests, which are very useful when it comes to optimize our marketing strategy.
The platform also incorporates a tool that allows you to view a heat map, which highlights the areas with the greatest interaction on the design of your page, and those that go the most unnoticed.
And If you are concerned that you do not have your own hosting, you should know that the web page created will be published in Instapage subdomains, something ideal for those starting in digital marketing.
Now let's talk about the main advantages of this tool:
You don't need to know how to program, the ease of use as well as its large number of templates make it one of the easiest tools to use in creating landing pages.
It has a drag and drop editor, which is used to add items very easily and give a very professional result.
It comes with AdMap technology, which allows you to keep track of what happens in the post-click.
The platform is fully compatible with web analytics tools, including of course Kissmetrics
No need to install any application.
As nothing is perfect, it has some disadvantages, sometimes unfortunately it has bugs such as not saving all changes correctly; this mainly has to do with the web parts.
Despite this, Instapage is definitely one of the top marketing tools on the market.
You can find more information and try it out now and receive exclusive benefits by clicking here.
Now let's talk about Kissmetrics
So you've already created your website and now you need to know the activity of the users who visit it to know if the content you published really has an impact on them. For that, you need a web analytics tool and that's why I will tell you about Kissmetrics, one of the main analytics platforms to track user activity and to know what visitors are doing on your page.
But, how does it work?
Kissmetrics creates a user profile of each person who clicks on your page, so you can get to know your buyers individually and understand precisely what they really want. Kissmetrics gathers all the information you need to improve each step of your sales funnel, shows you the increase or decrease in customers and classifies them into key segments that allows you to distinguish between new and recurring ones.
In addition to this, Kissmetrics makes it possible to understand the behavior of various segments through changes over time.  This is possible as it locates retention points, reduces information and makes visualizations easier. The platform puts at your disposal advanced BI reports that will help you understand all the data that this tool gathers for you, such as the activity of each user within the page or the most viewed products after the first 5 minutes of the new customer's subscription. That way you can make the best decisions regarding your website at a higher speed.
This platform offers some advantages if you decide to opt for its services:
First, it has a very easy-to-use interface; offers decisions based on the actual behavior of each customer; it has a good quality / price ratio, and easily integrates with other platforms.
Click here for more information and to try it out and get exclusive bonuses.
Without a doubt, Instapage and Kissmetrics are two powerful tools that you should consider if you want to boost your business with solid E-commerce strategies and that you can also complement one with the other.
I hope you've liked this review.
Now I would like to know: would you try them, or have you already worked with one of these two tools?  Would you recommend them?  Let me know your opinions in the comment section. And if you have any doubts or questions write to me and I'll get back to you soon.
See you in the next article, and thanks for reading!