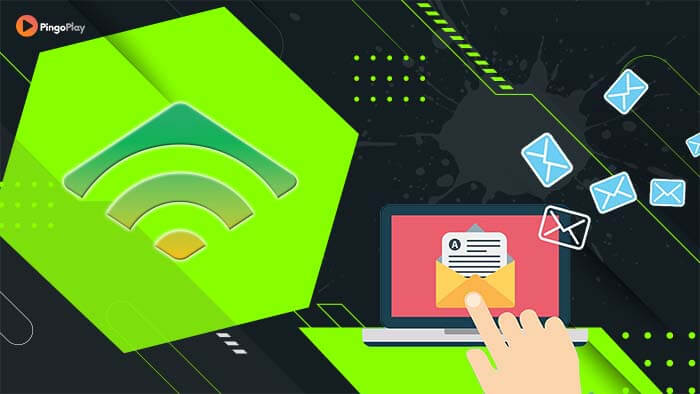 Hello and welcome to my site!
Do you want to leverage email marketing automation to grow your eCommerce business?
Today I present to you KLAVIYO! A Customer Growth Platform that automates SMS and email marketing to help businesses grow their customers.
By reading this article, you will discover:
What is KLAVIYO?
What are its nine killer features?
KLAVIYO 's Dedication to Customer Success.
KLAVIYO review!
Hi, my name is Jason and, on my site, you will find many articles that will help you discover the best tools for your business to grow your business.
Let's get started!
What is KLAVIYO?
KLAVIYO is an email marketing platform.
Like other email platforms, it will help you create and automate campaigns.
It employs its unique capacity to segment, automate, and integrate to uncover new growth prospects for its clients, unlike other email platforms.
The program can save all of the company's customer information in one place. This enables businesses to grow more quickly and in a way that they can control, which isn't always the case with traditional advertising and marketing tactics.
You can create customer experiences across email and other owned channels using the customer data KLAVIYO gathers. You can then track the results in terms of revenue, rather than just openings, clicks, and purchase conversions, which is more advantageous to your bottom line.
Now, let's talk about what are its nine killer features?
KLAVIYO's features are specifically tailored to provide enterprise-level e-commerce marketing for businesses of every kind, even those who aren't enterprise.
Number 1
Targeting:
Track website behaviour with a few lines of code placed on your site. This helps you learn what your customers are doing on your site, so you can launch campaigns tailored to their experience.
Number 2
Fast integrations:
KLAVIYO integrates with e-commerce platforms and other marketing tools. Its API works with homegrown systems, too. As KLAVIYO puts it, "Get all your important data in one place. No development required."
Number 3
Powerful segmentation:
KLAVIYO bases segmentation on behaviour, properties, or engagement with previous campaigns. For example, you can look at who spent more than $1,000 in the past six months, or you can tailor a custom audience for Facebook.
Number 4
In-depth personalization:
You can pull in dynamic personalization for order details, cart contents, product recommendations, and custom web feeds. That's a lot more nuanced than a customer's name.
Number 5
Campaigns, Autoresponders, and Facebook ads:
Use personalized lists to enhance your newsletters, one-off promotions campaigns, automated email flows, triggered series or Facebook ads. Start making passive income with pre-built autoresponders.
Number 6
Accurate reporting:
KLAVIYO boasts hard facts. This means no deterministic models, deduplication, or anything having to do with an Excel spreadsheet. The reporting is ROI-based, which means you can see sales from email marketing based on actual transactions.
Number 7
Quick list imports:
You can import existing lists from other email software providers like Campaign Monitor, MailChimp, Constant Contact and ExactTarget. The platform's import wizard helps streamline the process.
Number 8
A/B testing:
Data-driven marketers require split testing, and KLAVIYO provides it. Select your experiments, send them and measure the results to help grow your business strategically.
Number 9
SMS:
Get a toll-free number from KLAVIYO and use SMS marketing to capture attention, inspire action, build relationships, and grow revenue. According to KLAVIYO, users who text see an average ROI that's 24xhigher. This feature also supports two-way conversations.
Now, coming to KLAVIYO 's Dedication to Customer Success.
When you invest in KLAVIYO, you receive extensive onboarding.
Learn marketing tactics and techniques and grow your expertise with KLAVIYO 's live training series.
You can register for training series options like:
Account Setup
Lists, Segments and Signup Forms
Designing Emails that Convert
Creating Automated Flows and Campaigns
Decoding SMS Deliverability
These are just a handful of examples of KLAVIYO 's latest training sessions. Even though the platform is already simple to use, they want businesses to be able to get the most out of their KLAVIYO account.
KLAVIYO 's Customer Success and Product Expert teams are also huge factors of the 2021 KLAVIYO review. In most cases, you won't be charged extra for this support.
Every KLAVIYO customer with at least 125,000 contacts qualifies for their own Customer Success Manager. This Customer Success Manager can do a lot for your business, like offering help with onboarding, strategic advice, deliverability, optimization, design support and more.
Direct onboarding support means you'll be able to reap the rewards of improved ROI from the get-go.
KLAVIYO 's customer support is available primarily via email and live chat. As long as you have at least 400 contacts, you can live chat with KLAVIYO Product Experts during regular business hours Eastern Time.
The KLAVIYO Help Center is also rich with articles, guides and videos to help you troubleshoot. You can find what you're looking for by browsing through categories like architecture and data model, lists and segments, flows, compliance and more.
If you would like to try it out or just have a look click here.
Finally, let's talk about KLAVIYO 's review.
Well, KLAVIYO's key attraction is its easy-to-use interface. It boasts best-in-class integrations that make it seriously simple to build emails and other customer experiences at scale.
With KLAVIYO on your side, you can also take part in growth workshops that give you key insights into what it takes to grow your business.
Once you sign on to KLAVIYO, you can depend on continued innovation. The company doesn't plan on becoming obsolete, instead prioritizing machine-based learning and data science.
A huge perk for KLAVIYO is that it eliminates technology sprawl.
In other words, you can keep all your data integrated with one platform. As KLAVIYO puts it, "You shouldn't need to stitch technology together or pay more than once."
KLAVIYO does direct integrations, but also works in conjunction with the following platforms:
Presta Shop
Shopify
Shopify Plus
WooCommerce
BigCommerce
Commerce Cloud
Magento
So, that's all about KLAVIYO, guys. Let me know in the comments what you think and if you have any doubts or questions write to me and I'll get back to you soon.
Remember that by clicking here you can test this tool with exclusive benefits.
See you in the next article!