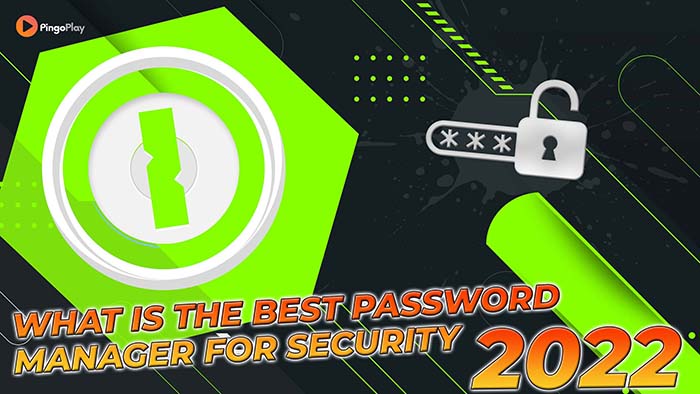 Hello and welcome to my site!
Do you know the easiest way to store and use strong passwords?
Today I present to you 1Password! The password manager is used by more than 100,000 companies worldwide!
By reading this article you will discover:
What is 1Password?
What are the functions of 1Password?
What are the pros?
What are the cons?
Hi, my name is Jason and on my website, you will find many articles that will help you discover the best tools for your business to grow your business.
Let's get started!
What is 1Password?
1Password is a password manager developed by AgileBits Inc., based in Toronto.
The Password Safe program encrypts and stores users' sensitive data in a virtual vault that is locked with a master password, which is protected by PBKDF2.
The user's encrypted vault is by default hosted on AgileBits' servers for a monthly fee.
They provide simple setup and integration with other identity and access management (IAM) platforms, such as Okta, Azure Active Directory, and Rippling.
It has established a following as a trustworthy and scalable password manager with a seasoned crew behind it.
In this article, we look at the key features offered by its latest version, assess its pros and cons and provide an overview of how competitive this solution is.
What are the functions of 1Password?
The simplest and safest approach is to share logins, passwords, credit cards, and other sensitive information with the people who matter most.
Forget your passwords, 1Password remembers them all for you.
The internet security environment is complicated, and it's difficult to see how everything ties together. Fortunately, 1Password University unifies everything with free, online security resources – developed for everyone.
1Password Secrets Automation lets you securely, orchestrate, and manage your company's infrastructure secrets.
To be useful, a password manager must be accessible on all of one's devices.
This is why you'll find 1Password apps for Windows, macOS, Linux, Android, and iOS. It also has one of the most effective password management systems and supports multi-factor authentication.
In 2017, 1Password.com users were given the option of turning on Travel Mode, which allows them to hide unlabelled travel-safe password entries from local storage on a specific device, lowering the impact of being compelled by authorities to open border crossings.
1Password greets you with a pop-up message displaying your secret key before you enter the interface.
This long string of 34 letters and numbers is divided into seven blocks of various sizes by hyphens.
This key is required every time you add a new device or browser plugin.
1Password offers a quick link to download your Emergency Kit, which is a PDF that contains your account email, the Secret Key, and a space where you may write your master password.
Encrypt a document using your master password, then hide it in your fireproof safe, save it digitally on a secure server, or both.
You may go to your account page on the web at any time and download your emergency kit.
With your account finalised, it's time to set up the 1Password apps.
You must supply the secret key for each installation, but you don't have to type it in.
After you've installed the program on an Android or iOS gadget, for example, 1Password will provide you with a QR code that captures all of your data except your master password.
If you're using one of 1Password's desktop programs, either copy the QR code to the clipboard, instruct it to look for the QR code on your screen or scan it from an image.
A thief who obtains your activated phone or tablet would still require your master password to access your credentials if it's stolen or lost.
However, in the case of such a high-value device, you may use the web console to log into your account and switch off your stolen device.
Your master password and the secret key would still need to be entered in order for the same thief to gain access.
But now let's see what are the Pros of this tool.
1Password is a well-deserved reputation for strong security and simplicity of use, and it's a fantastic password manager for families and groups.
The categories offer an excellent means of organising your sensitive data.
1Passowrd has native apps for Windows, macOS, Linux, Android and iOS
Its secure yet simple authentication method for adding new devices makes your work easier and faster.
In addition, as mentioned before, 1Password supports multi-factor authentication.
But, are there cons?
Unfortunately, 1 Password does not provide a free plan, but by clicking here you will still get exclusive bonuses to try it out.
1Password lacks a true password inheritance feature and has less than great import options.
Currently, it does not have the ability to share secure notes with non-users or invite them.
The limitations on sharing secure notes and interacting with non-users are probably its biggest drawback at the moment, but even so, 1Password is an extremely strong product that should recommend itself to a wide range of users.
And you, have you ever tried it? Would you recommend it or would you like to test it?
Remember that you can try this tool directly by clicking here for exclusive benefits.
Let me know in the comments what you think and if you have any doubts or questions write to me and I'll get back to you soon.
See you in the next article!