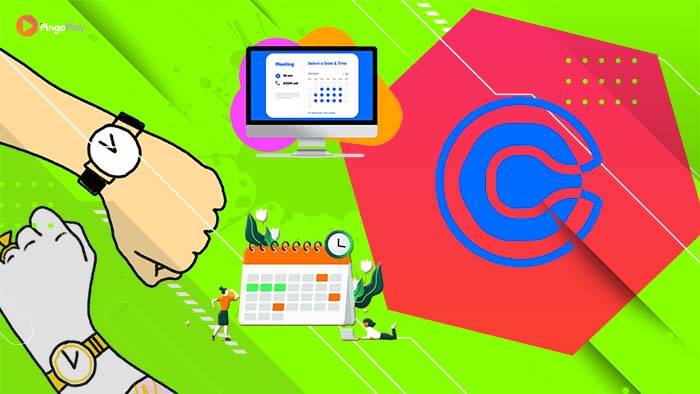 Hello and welcome to my site!
Do you want to leverage scheduling automation to grow your business?
Today I present to you CALENDLY! Calendly is an app for scheduling appointments, meetings, and events. Its goal is to eliminate the problematic back-and-forth when trying to nail downtimes.
By reading this article, you will discover:
What is CALENDLY?
What are its main features?
How to use it?
What are the benefits?
Hi, my name is Jason and on my website, you will find many articles that will help you discover the best tools for your business to grow your business.
Let's get started!
What is CALENDLY?
Calendly is a simple yet intuitive software for scheduling.
It aims to help small and medium-sized businesses acquire improved service quality, accelerated sales, and great savings on their time.
Using Calendly, you don't need to settle down on traditional ways of scheduling appointments, interviews, calls, demos, and more.
Using phone tags and emails, the software allows you to connect to key prospects immediately and ensure that you don't lose them.
Moreover, Calendly has an easy-to-use interface that non-technical people can quickly figure out.
Users need only to set the availability preference, share the link with their clients and workmates, and let them choose a preferred time for the event.
The date will be added automatically to your calendar. Compared to conventional scheduling solutions, this software is more simplified and efficient, and users can easily set it up, manage, and juggle schedules and appointments and other related information.
What are its main features?
The main features of Calendly are:
Open API
Calendar integration
Fully optimized for all devices
Simple, elegant and modern interface
Enhanced privacy and controls
Can be embedded with websites
APIs and Webhooks
Automatic/custom notifications
Team scheduling
Group events
Invitee calendar integration
Metrics and reporting
But now let's see how to use it?
Well, we will be discussing some of the steps on how to use it. These include Setting up your account, creating an event, sharing your calendar, integrating with other calendars, and automating your calendar.
Now, let's discuss them one by one.
To set up your account, Click Sign Up from the Calendly home page, and Calendly will walk you through the whole process.
The first step is completing your Calendly URL and selecting your time zone. Note that your Calendly URL will be part of the link you send to your all event invitees, so make sure it's something descriptive and professional.
After that, you'll have the option to integrate your Calendly account with your other calendars before you get started.
The next step, to create events when using Calendly, think of Events as time slots. You define how those time slots are used and who sees them—and that's the real value of Calendly.
Say you're a manager, and you want to set aside every Tuesday for one-on-one meetings with your direct reports.
You can fill your Tuesday calendar with time slots for one-on-one meetings for whatever duration you want, and then only share those time slots with your direct reports.
If you're scheduling a lot of one-time meetings, like interviewing for a new position, you can set up your Calendly schedule with all your open time slots and let the invitees pick themselves—first come, first serve.
All you have to do is show up when your calendar tells you to.
Now, you might be thinking about how to invite people to events and share your Calendly link?
Well, once you've personalized all your Event Types and created your ideal schedule, you can invite people to join or book them.
All you have to do is send them the right link so that they can see their options and select the best time for them.
Go to your account dashboard, then click the Event Types tab.
Find the event type you want to share and click Copy Link.
This automatically copies the link, so you can paste it into your invitation.
Clicking the down arrow next to Copy Link opens up the additional options of generating a single-use link for a one-time booking or copying a timetable directly into the email.
To share your entire calendar, you can also leave it up to the recipient to choose the event type—for example, they choose whether to schedule a half-hour or full-hour meeting.
To give that choice to the invitee, send them the link to your public Calendly page. You can find this link in your Account dashboard and then copy and paste it manually.
Now, to integrate Calendly with other calendars, you can add new calendars to your Calendly account at any time.
Click your account icon in the upper-right corner, and in the dropdown menu, select Calendar Connection.
Select the calendar you want to integrate and click the corresponding Connect button. Even with the Basic plan, you can still integrate all these calendars.
You'll be prompted to sign in to the account in an external window.
Once your login is complete, that calendar and its data will be added to your Calendly data and automatically synced in the future.
You can edit your settings for this calendar at any time. Return to that calendar's account following the same pathway as before (Accounts > Calendar Connection).
Here, you can fine-tune its implementation restrictions or remove the calendar by clicking Disconnect.
Now, the last step is to automate your calendar. Connecting your calendar to other apps can streamline your entire workflow.
To use Calendly's native integrations, click Integrations in the top navigation menu of your dashboard. Or use Zapier's Calendly integration to connect Calendly to 1,500+ other apps.
Now, let's talk about some of its amazing benefits.
The main benefits of Calendly are its great integration, mobile support and usability. These are what to expect when you implement Calendly:
Calendly readily integrates with Office 365, Google, and Outlook, and it checks all calendars to avoid schedule conflicts or double-booking.
Also, it automatically adds new events to the calendars for seamless scheduling.
The software offers a lot of advantages to its users, as it is easy to use, simple, and has a modern interface that ensures smooth user experience. Its confirmations and custom reminders allow users to send automated invites to relevant parties.
Also, Calendly is fully optimized for phones, tablets, and desktops. This ensures that you and your invitees don't need to face compatibility problems while using the software.
At the same time, Calendly allows you to handle last-minute meetings better and buffer time between every event so you can improve control over them.
For added convenience, the software even allows you to see if your team is already available; this is shown on one page.
If you are setting up a webinar, class, workshop or tour with a large audience, the software might be useful for you.
It allows multiple invitees to schedule similar slots and they are even allowed to add a schedule to their selected calendars without needing to sign up or register.
Subscribers using a premium plans can get fast email support if they encounter issues using the software.
Calendly has an elegant and simple user interface, and it can directly be embedded into your website, so customers don't need to go somewhere else to schedule events.
Also, the software's integration with Zapier means you can expand the app's functionality further.
So, that's all about Calendly guys. Let me know in the comments what you think and if you have any doubts or questions write to me and I'll get back to you soon.
See you in the next article!