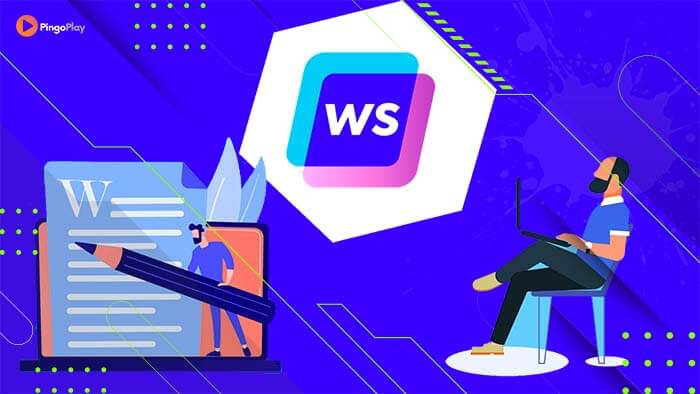 Hello and welcome to my website!
Do you know the easiest way to generate content for your business or marketing purposes?
Today I present to you writesonic! An AI-powered content writing tool that helps to generate any kind of unique and engaging write-up for any business in seconds!
By reading this article, you will discover:
What is writesonic?
What are its features?
What are the pros?
What are the cons?
Verdict
Hi, my name is Jason, and, on my website, you will find many articles that will help you discover the best tools for your business to grow your business.
Let's get started!
First, let's talk about what is writesonic?
Writesonic is an AI-powered content generation tool.  As a content creator, there are times when you are unable to write your own content. You may be busy running your eCommerce store, or you may have multiple ongoing projects.
At times, you may be tired and suffering from writer's block, then using Writesonic ensures that you are still in the game by providing you an AI-powered content writing tool.
This software gives you a copywriter who is efficient, professional, has got a quick turnaround time, and is available 24/7.
Because it is an AI, Writesonic doesn't get tired as human writers do.
It won't give you any excuses and here is the juicy part – it can write many types of articles.
Be it a landing page, Google ad, or product description, you just have to navigate to Writesonic and key in what you need.
In a matter of seconds, this article generator will craft a quality article for you. And, just because it's fast doesn't mean the articles aren't readable.
It's a reputable software that has got tons of positive reviews online from other content creators. It was built to make writing content easier for anyone in the online industry.
This AI writing tool was initially known as MagicFlow. Back then it was an AI-powered marketing assistant.
When the developers saw how useful this tool had become, they rebranded it into Writesonic and tweaked it to offer more types of content.
Now, let's talk about what are the features of writesonic?
This article generator has got many features that give you total control of the type of content that you wish to create.
Writesonic features robust technology that ensures all articles generated are readable, plagiarism-free, and sound as if they have been written by a human.
Writesonic generates text for your PPC ads, landing pages, blog posts, email campaigns, and more. The service uses AI to learn about the words you use in your business, then write ads that will convert.
Writesonic can help you scale your marketing efforts without the normal headaches that come with hiring a copywriter. This platform is especially ideal for any business owner who struggles with content creation.
Writesonic has various options for creating copy such as, the tool helps generate landing pages for your marketing efforts. This is great for anyone who plans to use PPC ads or social media because it's so much easier to generate content if you already have the landing page in place when the potential customer clicks on the ad.
If you sell products but struggle to create compelling product descriptions that urge customers to buy, then you're not alone!
Many people struggle with describing their products in an engaging way. But the good news is that Writesonic can generate product descriptions for you in seconds.
You can choose between three different lengths of product description: short, medium, and long. The AI uses your existing content to generate descriptions based on what it learns about your audience and your product.
The product descriptions you get are short enough to quickly skim over, but long enough to be interesting and descriptive.
Also, it isn't only good for generating short-form content. You can also use it to write long-form content in a matter of seconds. This quick and efficient AI writing tool can generate entire articles and blog posts with precision – in the blink of an eye.
And all it really needs from you is a bit of information and direction on what you're looking for. This feature is very easy to use, and accurate to produce blog posts, articles, and many more.
It's simple to use, and even for someone who doesn't have any experience writing long-form content, you shouldn't have any problems when it comes to telling the software what you need.
Moreover, it provides content for your SEO meta descriptions, Digital ads copy, Sales emails, Press releases, and many more.
On top of that, this tool is simple to use. All you have to do is press a button, and the software does the rest.
If you would like to try this tool or just have a look, then click here.
And now let's see what the Pros of this tool are.
The best part of this tool is that it helps you to Write Marketing Copy very fast with its AI-powered writing tools.
Also, it is easy to Generate Landing Pages with quality output. And, it has a short Learning Curve.
But are there cons?
Well, even the best tools do have some limitations, and this one is no different.
While there is a free trial available, it only permits one user at a time. So, it may be difficult for agencies and midsize companies to test it out for free.
Both the startup and agency plan currently only permit a small number of users. Some companies may need many people to write for them, even if it is a small or mid-sized company. So, purchasing a plan that only has two or four user spots available may not be enough for some businesses.
So, should you use WRITESONIC to get quality content for your business with quick output? Well, WRITESONIC is a very useful tool with a very clean interface. It is very easy to sign up and get started.
Once your email is validated you literally can go to your profile page and begin writing immediately. All features are available to you whether you want to produce an article, social media copy, or a product description.
Whether you are a freelance writer or an agency that hires writers, you will understand how much work and time can go into each piece. Having a full content load can be stressful. So, it is nice to have an AI writing assistant available to both freelancers and companies alike.
So, have you ever tried it, or would you like to test it?
Remember that you can try this tool directly by clicking here for exclusive benefits.
Let me know in the comments what you think and if you have any doubts or questions write to me and I'll get back to you soon.
See you in the next article!